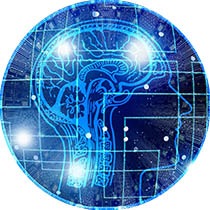 What are the presuppositions of NLP?
Otherwise known as convenient assumptions, things that it is generally good to assume. Assumptions that can be very useful if adopted. 
Why would you want to learn about the presuppositions of NLP?
Adopting the ideas in the pre-suppositions helps to be able to look at the world in a different way.
They are useful and empowering ideas that can give perspective and understanding when it comes to analysing and evaluation, both our own behaviour and the behaviour of others.
Why do people do some of the things they do? The presuppositions will give an insight
Perhaps all of them will instantly click for you, or perhaps you may find some a little odd or perhaps even a bit challenging, but I'd recommend thinking about each one for a bit, and 'trying them on'  to see how they can work for you.
This is not a list that you have to adopt or to 'believe' in order to learn more about and practice NLP, they are simply there as ideas which you can adopt if you agree with them and think they will be useful. 
The presuppositions of NLP
Click each one to expand and see more information
CLOSED FIRST ITEM (css)
Respect for the other persons model of the world.
Understanding that we all have a subjective map of reality (see the map is not the territory below) gives us the insight to know that we all see the world differently. 
Even two people experiencing the same thing together can have different interpretations of that thing.
 Who's right then? Well, the idea here is that it's not really about who's right or wrong, but about recognising that someone else may well see things differently, and that's fine.
Rather than being inflexible, and instead respecting the other person's model of the world, we'll be in a much better position to understand them, and also to communicate without resistance with them as well.
Behaviour and change are to be evaluated in terms of context, and Ecology
Why on earth are they doing that? Seems crazy! Well, perhaps to the observer but once we think about the context in which they are behaving then we can often make more sense of why people are acting the way they are.
Likewise understanding the ecology, or the set of circumstances the person is in, will give us more insight into why they are behaving the way they are.
People are not their behaviors.
(Accept the person; change the behaviour.)
"I'm depressed" is a statement I have come across many times when helping people. It can be an amazing turnaround if you can explain that they are more than their depression (behaviour), that in fact they are not the behaviour, it does not define them. In fact they are a person who is just exhibiting that behaviour.
Now it may be that the behaviour is there a lot of the time for some people, but the rest of the time there is something else going on for them in place of that depression.
Understanding this gives people choice and can be the first step in people letting go of the idea that their behaviour is them, that in fact it is not overwhelming and all-encompassing and they can choose to feel a different way.
Let's take another example. The example of someone who gossips a lot. It would be a mistake to just think "oh, it's just John going on again" and write them off.
Instead of judging the behaviour we could look at the person exhibiting the behaviour. In other words, why are they gossiping?
Is it that they insecure and feel the need to talk constantly about other people? Could it be because of low self-esteem?
There could be a number of different things driving the behaviour, and behaviour can be changed it people wish to look at the causes and adjust them accordingly. Judging the behaviour wouldn't allow that insight.
Everyone is doing the best they can with the resources they have available.
(Behaviour is geared for adaptation, and present behavior is the best choice available)
Everyone is making the best choices they can taking into account their map of the world at the time.
Their choices may be self-defeating, bizarre or evil, but for them, it seems the best way forward.
Give them a better choice in their map of reality and they will take it. Even better, help them upgrade their map to one with more choices in it.
Every behaviour is motivated by a positive intent.
Again, this is all about people's maps. It may appear as if peoples behaviour at times may be strange or even self-defeating but for the person, they see a positive outcome to what they are doing.
Take the principle of secondary gain.
I had a client whose daughter was failing every single test at school. Every single one. Now when I spoke to her she was bright and articulate, so there was no problem in her comprehension. It turns out she was feeling neglected and wanted attention.
So even though her behaviour was causing issues both to her (in her academic results) and to her family (who were upset she wasn't doing well at school) the intent for her was a positive one, namely that she got attention (even if it was the wrong kind) and to have the feeling that people cared.
Once we'd uncovered what was going on it became a matter of re-adjusting the relationships so that she got the attention she wanted, and then the grades started going back up again.
Calibrate on behaviour
(The most important information about a person is that person's behaviour.)
Often people say one thing and then do another and this may not be intentional on the person's part.
To use the old phrase "actions speak louder than words".
We can often see this when we work with certain NLP techniques, a good example being sensory acuity. Someone might tell you they are feeling fine, but you can see that they are not. The behaviour is the thing to take note of.
The map is not the Territory.
(The words we use are NOT the event or the item they represent.)
We all create internal representations of the world around us. Collectively these form a map by which we understand ourselves, and how we navigate our way through the experience of our lives as we meet them.
But these representations are also interpretations, filtered by our beliefs, memories, values and experiences. As they are interpretations, they, in fact, may or may not be accurate.
Our subjective internal world is NOT a 100% copy of the external objective world around us. Or to put it another way; The map is not the territory.
Having choices available to us expands on, and changes, how we choose to interpret each experience. This frees us to explore different points of view thus expanding our map of reality.
You are in charge of your mind, and therefore your results
(and I am also in charge of my mind and therefore my results).
It's up to us!
All procedures should increase wholeness
Or to look at it the other way it would not be great to work with someone so that they felt less whole. This would reduce their choices and therefore affect their results. It may even set up inner conflicts or friction if what we help them do causes imbalance.
If we work towards their specific goal with any procedure and keep in mind that it should increase wholeness then we not only help with the issue but also improve the 'system' as a whole. More balance, more options, better results.
People have all the resources they need to succeed and to achieve their desired outcomes.
Or to look at it the other way it would not be great to work with someone so that they felt less whole. This would reduce their choices and therefore affect their results. It may even set up inner conflicts or friction if what we help them do causes imbalance.
If we work towards their specific goal with any procedure and keep in mind that it should increase wholeness then we not only help with the issue but also improve the 'system' as a whole. More balance, more options, better results.
There is ONLY feedback!
Every result gives you feedback, maybe information about how to do something differently next time. Feedback is helpful and sets direction.
This kind of attitude toward "failure" produces results that allow you to improve. Results are the means by which you measure your progress and adjust your behaviour in order to achieve your desired outcomes.
Every experience offers a positive learning, one from which we can grow intellectually or in terms of emotional intelligence. Living is learning, even if you lose, you don't lose the learning
Edison didn't fail 200 times to invent the lightbulb, he invented it. Now it may have taken him 200 attempts but to paraphrase his words, each attempt was a lesson in how not to do it, which led him to the answer.
The meaning of communication is the response you get.
Which is more important: What you intend to communicate, or what you actually did communicate?
We need to make sure to actively listen. Has the person you are talking to communicated back in some way that they have got the message? If so then great. If there's any ambiguity then check and get the feedback you need.
Misunderstanding are often caused by assumptions in communication.
Flexible communicators change what they're saying (and how they're saying it, as well as their body language) until their desired results are obtained.
The Law of requisite variety
(The system/person with the most flexibility of behaviour will control the system.)
This comes from systems theory. It means the person with the most options and behavioural choices will control the system.
In any field, the top people in that field are those who have the most variety in their behaviour, they have choices of behaviour that their colleagues don't.
Any time you limit your behavioural choices you give others the competitive edge. If you're able to respond to any situation in a variety of ways, you are more likely to get your outcome.
All procedures should be designed to increase choice.
As with increasing wholeness, we also need to make sure we are increasing choice.
If we work with someone and their choices are reduced we are giving them less options for success.
Increasing choice expands a person's map of the world, the more choices we have the more influence we have over ourselves and others.
NLP perceptual positions is a great tool for increasing choice for a person.
CLOSE ACCORDIONS
So how do you think about the presuppositions? Did they all just seem to make sense, or were there some where you though to yourself that they sounded a bit odd or challenging?
If there are any you're a little unsure of that's OK. Think them over for a bit and 'try them on' to see how they fit for you. 
For me at least they certainly gave me a new insight into people's behaviour and why people do the things they do, myself included
After I'd had the chance to properly think about them and understood them they started to have a profound effect. I wonder if the same will happen to you?
We explore the presuppositions further by applying the thinking behind them to the skills and techniques we learn on the courses. 
Would you like to know more?
Our blog page has many more articles for you to read.
Alternatively, head over to our NLP glossary where you can find a list of NLP terms with lots of links to articles.
If you'd like to find out more about our courses where you can learn more head over to our courses page. 
Thanks for reading!
Chris
ABNLP Trainer
Founder: Insights NLP
Phone +62 (0) 812 3895 2053