For a free copy of our latest brochure please use the download button.
Join us on our fun and informative two-day entry level NLP Diploma course.
Learn the core concepts of NLP, along with a collection of powerful techniques for personal change
If you have heard about NLP and are curious but aren't ready yet to commit to our 7 day NLP Practitioner course then the NLP Diploma course is for you.
Are you are curious about how your mind works? Have you ever wondered how you are motivated at a deep level? Are you curious about learning how you can easily realise the goals you set for yourself?
What you will learn on our Entry level NLP diploma course will help you in your personal development by answering all of these questions, and more!
"It has given us a better understanding in how to know ourselves and other people's characters, so that we can communicate (build rapport) in a better way"
What will I do on the course?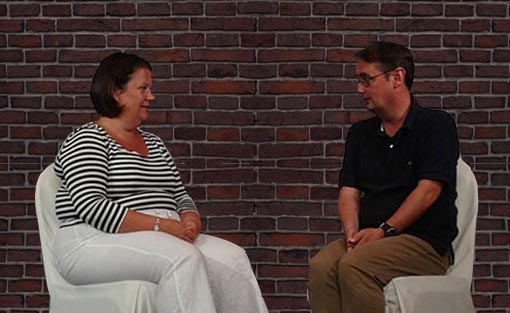 You'll get to grips with the basics of NLP and also importantly will learn some real skills which will help you in your everyday life.
For the techniques our experienced coaches will teach you the principles and give live demonstrations of the practical skills. Then with the support of the trainers it is your opportunity to take what you have learnt and apply it. This is real change work, which will stay with you long after you leave the training.
The benefits of live training
NLP is experiential, it is a practical exercise which very much involves 'learning by doing'.
For this reason, we believe offering this course online would not give you the opportunity to really master the skills covered. Face to face training with plenty of practice of the skills will give you a solid understanding and a practical mastery of techniques you can apply immediately after your training finishes.
Remaining course dates – 2019
| DIPLOMA | Start Date | End Date |
| --- | --- | --- |
| October | Saturday 5th | Sunday 6th |
| December | Saturday 7th | Sunday 8th |
Get in touch to find out more
For more information just send us an email using the form specifying your preferred dates for the NLP Diploma course.
We will get right back to you.
Many thanks for getting in touch. 
The course content is designed to give you a broad knowledge of NLP and also to give you some useful skills and understandings that can be utilised in your everyday life. A great way of increasing your personal development.
History – the background of Neuro-Linguistic Programming and how it relates to your world.
The NLP communication model – understand how our minds work.
4 themes of NLP – the mindset on which NLP is based.
Presuppositions of NLP – a super useful set of statements that if we accept as true our world becomes a lot easier!
Primary representational systems and utilisation – understand peoples inner world, learn how people learn and learn how to utilise this knowledge.
Rapport – learn how to build rapport at an unconscious level – communicate with ease and clarity.
Focus exercises – Simple yet powerful exercises to determine where to focus in life for the maximum results.
Goal setting – learn how to set a realistic goal and how to attain it.
Metamodel – learn how to use specific questioning to enhance communication.
Hierarchy of ideas – understand how people talk at different levels of abstraction and detail and how to use it to really improve your communication.
Meta-programs – understand the basis of one of the filters of your unconscious mind and learn how to utilise it for better communication.
Changing state on recalled events – learn how to change your emotional state at a moment's notice.
Introduction to hypnosis – How to create a profound sense of deep relaxation in yourself and others. 
At the end of the two-day entry level NLP diploma course you will be presented with an NLP Diploma certificate which is recognised and approved by the American Board of Neuro Linguistic Programming (The ABNLP) – the largest NLP certification board in the world. Should you wish to join the ABNLP this certificate will entitle you to join as an NLP Associate.
"Thank you for delivering a valuable training"
What is included during your training?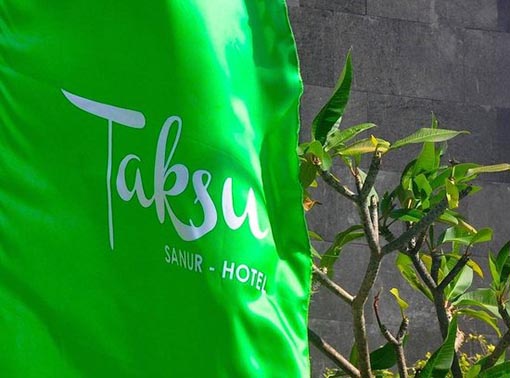 Here are the inclusions you can expect during your training.
Fully air-conditioned training venue.
Water and sweets are available at all times.
Two Coffee breaks including snacks.
Lunch is included.
Full materials including paper and pens.
Free Wi-Fi available.
State of the art projection and sound system.
Click here for more information about the venue and training facilities in Bali.
Get in touch to find out more
For more information just send us an email using the form specifying your preferred dates for the NLP Diploma course.
We will get right back to you.
Many thanks for getting in touch. 
If you enjoyed the two-day entry level NLP diploma course and want to continue your personal development then the NLP Practitioner course is your next step.
The great news is that if you attend the entry-level NLP diploma course then Insights NLP will give you a credit against the cost of your NLP Practitioner Course.
To ensure high-quality learning for the people attending numbers are limited on this event. Why not take a look at our course schedules and book a place today?
Get in touch for more information.
Would you like to know more? Get in touch today to discuss training with us here at Insights NLP.
Are you interested in learning more about NLP? Have a look at our blog page for articles and insights.
Website designed and developed by Bright Light Media | © 2019 Bright Light Meda. All Rights Reserved