Our next course or workshop could change your life
Our next course or workshop could change your life
NLP Business Diploma Course.
Designed to boost performance in the workplace.
This course is for businesses who wish to book group training sessons for their staff.
The course runs on demand, so get in touch today to find out more about how NLP can help you meet your business objectives.
Would you like an extra boost in your career or business to take you to the next level?
Would you like to to learn skills that will allow you to help get the edge on your competition?
Do you want to truly understand communication so that you can become a better communicator or better influencer?
Would you like to learn presentation skills that will transform the way you present or speak publicly and learn how to really get your message across?
 How about learning about other people's 'model of the world'? Become a better negotiator because you can understand where the other person is coming from.
Maybe you'd like a model to help you better manage or resolve conflict?
Perhaps some skills to help you better manage, coach, influence, advise or appraise your team?
How would it be if you better understood what motivates people? Imagine what a difference this could make to you as a line manager, a business owner, a leader or other professional in business?
"A really interesting two-day training on NLP which gave me a sneak peek on my personality and some handy tools on better understanding people… ESPECIALLY difficult people. Highly recommended,"
The world of work is rapidly changing.
With developments in AI systems and automation we are seeing a dramatic shift in how the workplace is being structured.
Some jobs will always be there, some are disappearing, and new jobs are being created where previously they didn't exist.
Will your role be affected?
Are you prepared for the shift?
"As machines increasingly complement human labor in the workplace, we will all need to adjust to reap the benefits."

"Social, emotional, and higher cognitive skills, such as creativity, critical thinking, and complex information processing, will also see growing demand."
– McKinsey and Company. Read more
NLP, or Neuro Linguistic Programming, is both an art and a science. NLP is focused on improving our thinking to change our results. A lot of what we do is about communication, influencing and giving other people the insight into how to achieve the results they want. We refer to NLP as an 'instruction manual for the mind'. NLP is a set of tools, techniques and ways of thinking that we use to develop ourselves and others.
The NLP Business Diploma is aimed at people in business who want to improve their results by gaining a better understanding of how people think and communicate. It's for people who want to understand people better!
Business Leaders & professionals are well aware that to be successful they need soft skills to complement technical competency – business is all about people and NLP is perfect for helping people learn and grow in the people space!
Maybe you're a coach, line manager, professional, project manager, influencer or perform another role within a business – this course is for you! 
The course is for people from all sectors of the business world – private sector, public sector, third sector, social enterprise, senior manager & Directors, through to those just starting out on their career or business venture – NLP attracts people from all walks of life and is flexible, so offers something to everyone!
The NLP Business Diploma not only starts to allow you to learn more about people and how the mind works, it also gives you a good grounding in some of the skills sets and ways of thinking that Leaders around the world have enjoyed for years.
We firmly believe this course will give you more 'tools in your toolkit' to achieve your business goals. 
Why train with Insights NLP?
If you want to learn NLP with an experienced and accredited NLP trainer, you are in the right place!
Over the years I have worked in government, video game production with world's largest video games company, owned and been involved in smaller businesses and consulted and trained with numerous groups and individuals. 
Having been both employee and employer within large and small companies, my experience allows me to share with business owners, directors, managers and employees how the application of NLP skills can benefit their overall business success, regardless of company size.
An understanding of NLP has given many leaders the edge in the workplace – they just might not label it NLP.
"Very informative sessions. I was very motivationally inspired. The material was all very clear and easy to follow. Chris is very personable and interactive with all class mates"
NLP Business Diploma – Course Content
The course content is designed to give you a broad introductory knowledge of NLP and also gives you a set of useful skills and understandings that can be utilised both in business and everyday life.
Click on the links below to find out more about each subject.
Themes of NLP – a helpful way of thinking, including how it relates to business
Rapport – rapport is the basis of all communication; you will learn how to build deep rapport at the unconscious level (even with people you don't like) by using physiology ('body language'), voice and language. Rapport is used to build and improve relationships with clients and colleagues.
Primary Representational Systems. Learn how people structure their inner world and how it is represented in their speech. Learn how to use this to build rapport and hence communicate better at all levels.
Linguistics – understand some basic 'giveaways' that people use in their language and how you can use them to understand their world better. Use these tools to communicate better, become more effective in negotiation and/or better at using language to motivate or influence.
Linguistic frames to help you be more effective in meetings.
Metamodel language patterns – take your questioning skills to the next level – learn how to use specific questioning to enhance communication and clarify imprecise information in a communication.
Hierarchy of Ideas – Learn how people use different levels of abstraction and detail in their language and how you can use it to improve your communications throughout your company.
NLP Presentation Skills – learn how to structure your message for the most impact and the do's and don'ts of delivering it! This applies to presentations, public speaking, brochures, websites etc.
Perceptual positions – a fantastic tool for resolving conflict or being able to look at a problem or scenario from different angles (giving you new insight).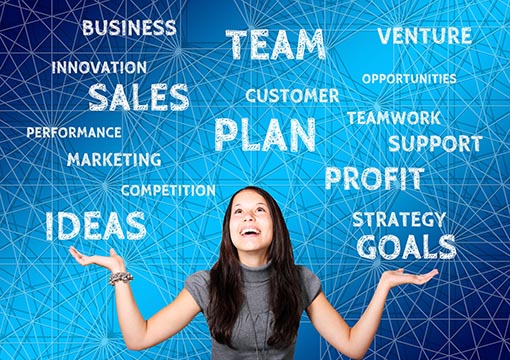 Values -start to learn about one of the filters of the unconscious mind and how they determine your (and other people's) focus and motivation. Understand how you can use values in business and sales. Understand how you can maximise people's potential by understanding what motivates them (and/or de-motivates them).
Meta-programs– a filter of your unconscious mind) and how to utilise them to understand your work colleagues. They are powerful determinants of personality and an understanding of them can help improve communication.
Decision-Making Strategies – start to learn how people structure their decisions and how to utilise this knowledge to assist in influencing.
"NLP training is a good source of where people expand their understanding of peoples behaviour as well as oneself. It is very useful and a learning experience."
NLP Business Diploma: course format
The course duration is 2 days/
Each day starts at 9.00am and ends between 4.30pm and 5.00pm.
No prior knowledge of NLP is required for this course. All you need is an attitude of curiosity, an open-mind and a willingness to learn.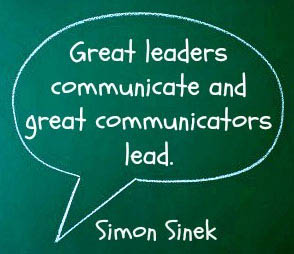 The NLP Business Diploma course is designed for people who want to take newfound, practical and effective knowledge back into their working environment and professional experience.
Our courses are fun, interactive and are very practical. We introduce and teach the elements we know work time and time again.
We know that everyone will gain huge value from this course regardless of their profession, job position, specialism, qualifications, experience, or industry/sector.
We are passionate about sharing. We want to teach you how an effective knowledge of NLP can aid success in all areas of people's lives – including business. Our aim in offering the NLP Business Diploma is to give people a high value, high quality experience of NLP and its application.
This is not just a seminar. You will go away with valuable skills you can put straight into practice.
This course is run on demand, so if you are interested or want more information then you can get in touch via the contact page, it would be great to hear from you. 
"Very clear explanations!!"
 What is included during the training?
If you are located in Bali and have the facilities, then the training can be held at your location.
If you wish the training to be offsite…
Here are the inclusions you can expect.
Fully air-conditioned training venue.
Water and sweets are available at all times.
Two Coffee breaks including snacks.
Lunch is included (Starter, main, dessert, refreshment).
Full materials including paper and pens.
Free Wi-Fi available.
State of the art projection and sound system.
If you choose to train offsite then you can click here for more information about the venue and training facilities we use in Sanur.
What people have to say about our training.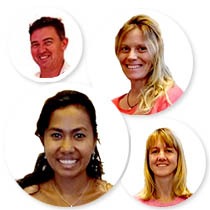 Find out what previous students had to say about their training experiences on our testimonials page
Get in touch to find out more
For more information just send us an email using the form specifying your preferred dates for the NLP Practitioner course, or just get in touch with any questions you may have.
We will get right back to you.
Would you like to know more? Get in touch today to discuss training with us here at Insights NLP.
Are you interested in learning more about NLP?
Have a look at our blog page for articles and insights.
Signup to our newsletter to get the latest news and articles direct to your inbox.
Signup to our newsletter for the latest news and articles.

In association with
PT. DreamCatchers