Our next course or workshop could change your life
Our next course or workshop could change your life
Maximise your potential on our 7 day NLP Practitioner Course.
Achieve more, remove what's holding you back, set the most compelling goals and position yourself to achieve the results you desire with a set of tools and techniques to really succeed!
This course is a real eye-opener and will teach you the concepts and tools of NLP, giving deep insights whilst having fun learning them.
Our 7 day Practitioner course is designed to give you the best training possible and is fully certified by the American Board of Neuro Linguistic Programming (ABNLP).
With your NLP practitioner certification, you can use your new NLP skills for your own self-development and personal growth, as part of your life coaching toolkit, in support of your existing practice, or as a complete set of tools to start helping others. 
Use your NLP certification in a professional capacity to help other people, and start using the tools you now have with paying clients.
"The training far exceeded my expectations. The skills I have learned I will carry with me forever. This will be vital on my own healing journey and in helping others. Thank you for the friendly environment. Teaching style is the best part! Relaxed and comfortable."
NLP Practitioner course dates
All of our NLP practitioner courses run from 9.00 am Sunday to 5.00 pm the following Saturday (with the exception of our Practitioner retreat)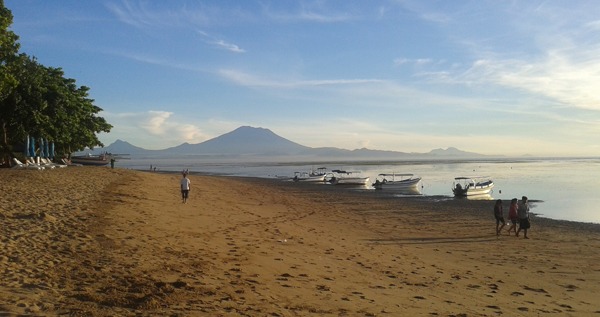 2023
Start - Sun
End - Sat
January 2023
15th
21st
April 2023
16th
22nd
July 2023
16th
22nd
October 2023
15th
21st
Course price | IDR 16,000,000
PLEASE NOTE. In order to give people a comfortable amount of time to complete the pre-course material registration usually closes 2 weeks before the course start date, although it is possible to reserve a place no later than 1 week before the course commences.
Why would you want to consider this course?
Your own personal development?
Understanding how to really communicate with yourself and others?
Becoming more effective in your career?
Enhancing your relationships with better communication?
Ridding yourself of emotional baggage built up over years?
Removing beliefs that you have about yourself that hold you back?
Taking total control over your life?
Getting out of a rut?
Understanding how the mind works so you can positivly influence others elegantly?
How to build deep rapport with anyone to enable you to communicate effectively?
Being in control of your emotional state at all times thus allowing you to behave in a positive and effective way?
Understanding what people are REALLY saying when they speak?
Being able to change strategies in yourself and others that are not useful? Turning dreams into goals that you can achieve?
Changing how you think of certain things/people so you feel differently and consequently behave in a positive way?
Do any or all of these resonate with you? Why not make a change today and get in touch with us.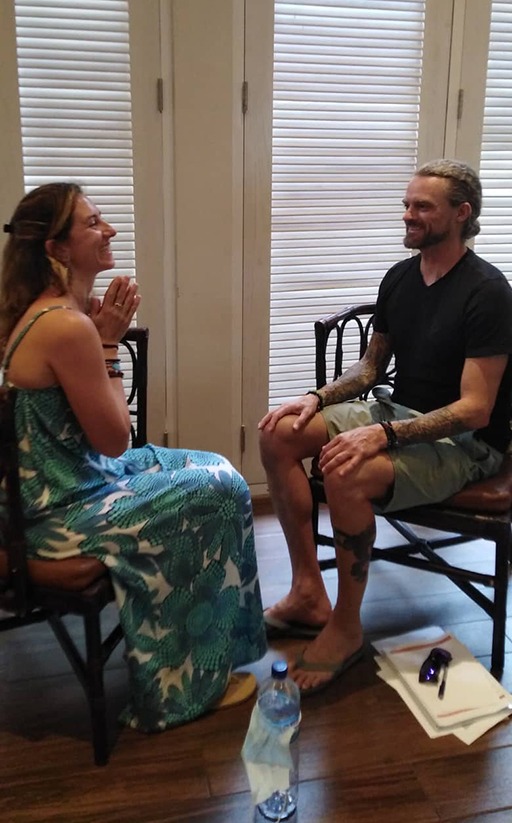 Who can join this course?
Everyone! There are no requirements to take the NLP practitioner course, although of course a sense of curiosity will certainly help!
Which areas of life are covered?
✅ All types of Communication skills
✅ Coaching: Really connect and help guide people to success
✅ Personal Development: Learn how to maximise your potential
✅ Counselling: Really make a difference for people.
✅ Therapy: Help people fix issues and move forwards.
✅ Relationships: Build stronger and more meaningful relationships
✅ Business: Great for sales/customer service
✅ Sport: Gain better results and boost sporting performance
✅ Education and Learning: Learn how to actively listen and effectively communicate
✅ All aspects of life: Us the transformative mindset and philosophy underpinning NLP and put the tools to use.
CLOSED FIRST ITEM (css)
Introduction to NLP
LEARN WHY NLP IS SO POWERFUL
How the mind functions and the nature of experience
Themes of NLP – Profound knowledge of human behaviour
Presuppositions of NLP
Empowering Assumptions
Creating Powerful Outcomes – how to achieve your  goals
Strategies
HOW PEOPLE DO WHAT THEY DO
Eliciting Strategies – Finding why people do what they do
Buying Strategies – How people make decisions to purchase
Motivation Strategies – How to motivate others
Relationship Strategies – Having more effective relationships
Understand the internal process of the mind
Anchoring
ANCHORING – MOTIVATION AND STATE CONTROL
Resource Anchors – Controlling your emotions
Collapsing Anchors – Overcoming frustration
Chaining Anchors – Overcoming procrastination
Parts Integrations – Resolving internal and external conflicts
Changing habits
CHANGE HABITS AND PATTERNS – PERSONAL EMPOWERMENT
Phobia model – rid yourself or others of phobias
Belief Change – Change limiting and negative beliefs
Swish – rid yourself of fears, bad habits and negative associations
Submodalities – Change minor addictions, compulsions and limitations
Communication skills
COMMUNICATE WITH POWER AND INTEGRITY
Sensory Acuity – Reading people's reactions accurately
Instant Rapport – How to really meaningfully connect with people
Communication Preferences – communicate to appeal to others
World map – understand the differences in world outlooks
Negotiation skills
HOW TO NEGOTIATE AND INFLUENCE WITH INTEGRITY
Reframing & Preframing – Help others see new view points
Hierarchy of Ideas – Conflict resolution, flexibility in communication
Milton Model – The language of influence
Meta Model – Effective questioning skills, discover the real issue
Metaphors that transform thinking
Real world Integration
INTEGRATION
We will give you a full framework when it comes to understanding and using all of the tools you will learn. Learn how to effectively work with people to help them get the best results. Backed up with real-world examples we teach the method of applying the tools effectively, along with the tools themselves, be that as a coach, therapist or woven into your existing practice.
Close all items
What does our NLP Practitioner Course consist of?
We use NLP to teach NLP and we use the communication skills we teach. This means, amongst other things, that we deliver the content clearly and in easily understandable chunks. We have designed the course to be entertaining and fun and we make sure that you fully understand the material as we deliver it to you and you practice it for yourself. 
Your training program consists of 2 key parts:
– Pre-course study
– Seven days of live training.
When you book you will receive the following:
– A pre-course study pack which includes an audio programme,
– A full course manual
Your comprehensive introduction to the practitioner course.
The pack includes a 14-hour audio program and full course manual.
The audio portion of the pre-course study pack can be listened to at any time that suits you, for example at the gym, on the way to work or when relaxing in the evening.
Don't worry, if for any reason you get a bit stuck on a concept or idea then just get in touch and we can help with your understanding.
Now it's time for the really fun part!
We'll expand on the understanding you have gained from the pre-course material and really develop your practical  NLP skills, learning how to apply the mindset, principles and tools of NLP to real-world situations.
The techniques are clearly explained, with full demonstrations so you get to see first-hand how to apply your new found knowledge.
You'll then work in small groups and practice these techniques for yourselves
Our training meets and exceeds the standards set by the
largest NLP governing body worldwide, the ABNLP.
We are confident that once you have completed your NLP practitioner training with insights NLP you will leave us as a certified NLP practitioner who is ready to take your new found knowledge and practical skills out into the world to really make a change.
"Very well structured course. Lots of information which was very well broken down into smaller sections, exercises and explanations. I really appreciated the timings of the breaks. Chris was a great facilitator and very well prepared. Very satisfied with the course."
✅ Do your training in paradise!
✅ We bring a sense of fun and exploration to our training
✅ Extensive pre-course material for you to study
✅ Full support, before, during and after your training
✅ Fully air-conditioned training facilities
✅ All the latest teaching and student materials
✅ Insights NLP is accredited with the ABNLP
"Very knowledgeable and thoughtful facilitator. Very well organised and smooth. Chris' enthusiasm was clearly felt by everybody. Great job"
Practitioner course dates
All of our pracitioner courses run from 9.00am Sunday to 5.00pm the following Saturday (with the exception of our Practitioner retreat)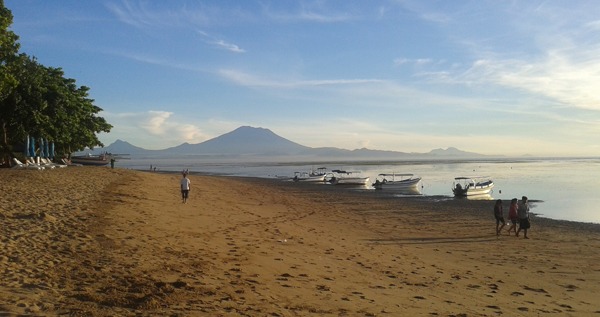 2023
Start - Sun
End - Sat
January 2023
15th
21st
April 2023
16th
22nd
July 2023
16th
22nd
October 2023
15th
21st
Course price | IDR 16,000,000
What is included in your training program?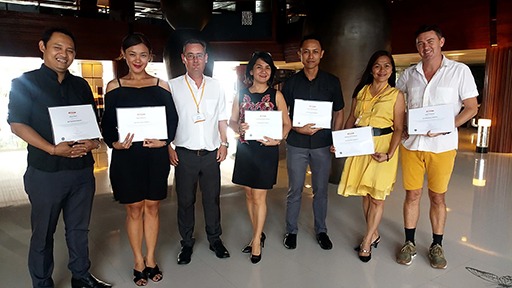 Here are the inclusions you can expect during your training.
✅ Fully air-conditioned training venue with free Wi-Fi
✅ Lunch (three-course with refreshment) is included daily.
✅ Two Coffee breaks including snacks included daily.
✅ Water and sweets are available at all times.
✅ State of the art projection and sound system.
✅ Full course manual and pre-course audio program.
✅ ABNLP accredited certification.
✅ Support before, during and after your course.
Click here for more information about the venue and training facilities in Bali.
As soon as you invest on your NLP Practitioner course we will send out our pre-course study pack with guidelines regarding how best to go about completing it.
Remember – we are here to make sure you have an amazing training experience and this includes support from the moment you sign up to long after you qualify with us.
It is our aim to make sure that on our NLP Practitioner courses the time is available for you to really have the chance to learn, to practice and to spend quality time with your trainers.
To make sure this is possible we keep the numbers limited at our training events, so encourage you to act now! – you can look up our available course dates on our Course Schedule page.
"An eye opener. Eliminates our limiting beliefs. We can see things in a different perspective, geared towards something more positive. Very empowering."
What people have to say about our training.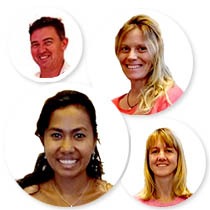 Find out what previous students had to say about their training experiences on our testimonials page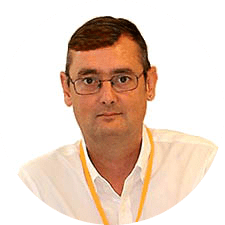 Would you like to know more? Get in touch today to discuss training with us here at Insights NLP.
Are you interested in learning more about NLP? Have a look at our blog page for articles and insights.
Get in touch to find out more
For more information just send us an email using the form specifying your preferred dates for the NLP Practitioner course, or just get in touch with any questions you may have.
We will get right back to you.
Signup to our newsletter to get the latest news and articles direct to your inbox.
Signup to our newsletter for the latest news and articles.

In association with
PT. DreamCatchers

Get in touch to find out more
For more information just send us an email using the form specifying any preferred dates for the NLP Practitioner course.
We will get right back to you.
Many thanks for getting in touch.