For a free copy of our latest brochure please use the download button.
All about your NLP certification in Bali.
Read on to find out more about your NP training in Sanur, Bali. Training facilities and the Taksu hotel where your training is hosted.
About the training facilities.
Your training is hosted in Bali, Sanur at the Taksu Hotel in the heart of the town.
A friendly hotel located in the beautiful seaside town of Sanur, Taksu Hotel offers spacious rooms and their focus on hospitality leads to an unforgettable holiday retreat experience in Bali. Sanur's nearly 5km long beach, restaurants and shops are within walking distance and the hotel is located just 15 minutes from Ngurah Rai International Airport.
The perfect location to do your NLP certification.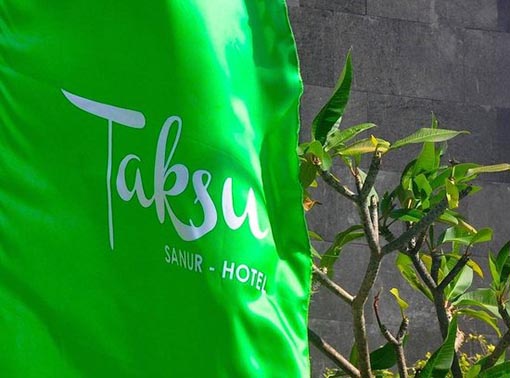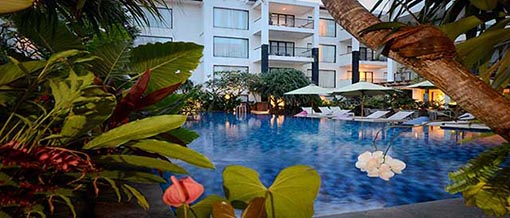 In addition to your training, the resort offers a wide range of activities. Two pools, a restaurant and bar and there are also spa facilities on offer, a perfect way to let your body relax and your unconscious soak up all the learnings of the day.
Get in touch to find out more about how Insights NLP's premium NLP training in Sanur can take your results to the next level.
Training facilities and inclusions
Here are the inclusions you can expect during your training.
Fully air-conditioned training venue.
Water and sweets are available at all times.
Two Coffee breaks including snacks.
Lunch is included
Full materials including paper and pens.
Free Wi-Fi available.
State of the art projection and sound system.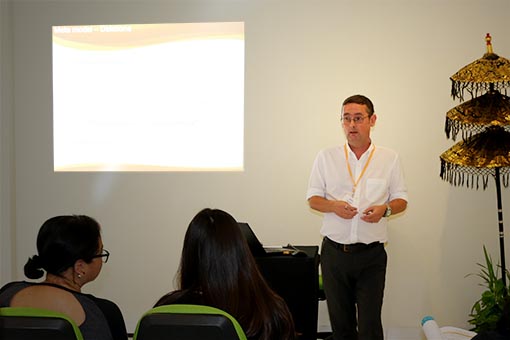 Wining and dining at the Taksu Hotel.
Lunch is complimentary. The restaurant also serves breakfast (free if staying at the hotel) and dinner. Enjoy a menu that includes both Indonesian and Western cuisine.

After a day training why not consider a spa? Relax and put yourself in the perfect state of mind. A fantastic way to complement your training and round off an eventful day.
Keep your body and mind occupied with a relaxing spa experience.
Cakra Spa offers a range of rejuvenating experiences to choose from, including traditional Balinese massage.
Choose from a multitude of treatments, a fantastic way to get into the perfect state of mind to complement your training.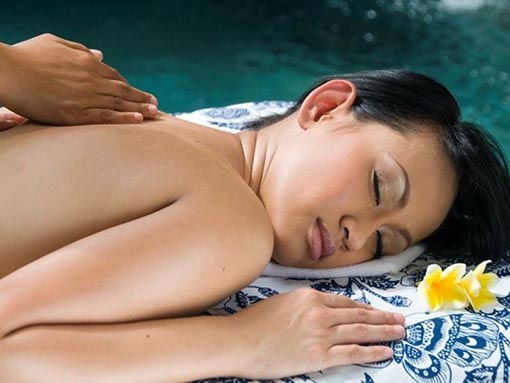 Accommodation at the Taksu Hotel Sanur.
Discounts can be arranged with the hotel through insights NLP. Please mention when getting in touch if you would like to take advantage of this special offer and we will arrange to get you booked in for the duration of your course. We can also arrange room bookings for you should you wish to extend your stay at Taksu Hotel Sanur.
TAKSU SUITE
Designed for optimal comfort, Taksu Suite Room takes a refreshing approach to modern design with a clean decor along with functional furnishings.
JUNIOR POOL VIEW SUITE
A Suite with a private balcony overlooking the swimming pool. Interconnecting rooms are available for guests with friends or families.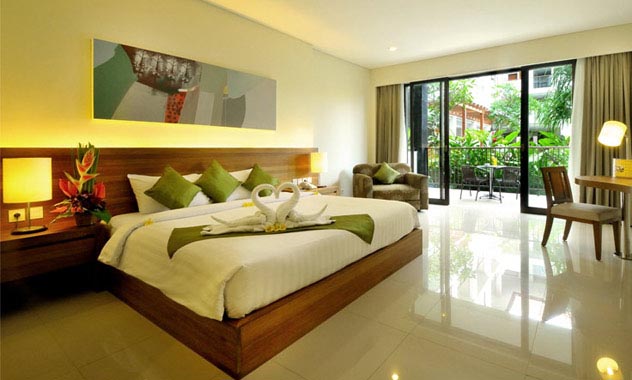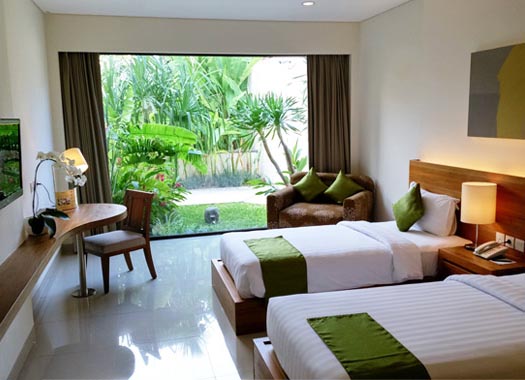 JUNIOR SUITE
Spacious décor in relaxing neutral shades of color for the ultimate relaxing experience.
FAMILY SUITE
A two bedrooms suite perfect for families or groups of up to four. Complete with private balcony, living room, dining table and pantry.
Your training is held in the mature beachside resort town of Sanur on the South East coast of Bali, just a short distance from the international airport.
A short walk will take you to the 5km long beach where you can enjoy the cooling sea breeze and soak up the local culture.
The local area has many artisan shops, laid-back bars and restaurants with many places hosting cultural events.
It is the perfect place to stay and enjoy the island's laid-back feel and explore and relax after a day of training.
To find out more about Bali you can visit our about Bali page.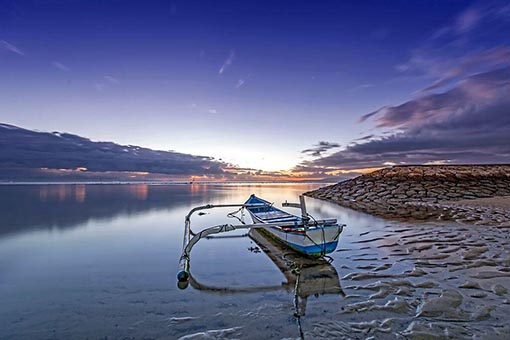 Get in touch for more information.
Would you like to know more? Get in touch today to discuss training with us here at Insights NLP.
Are you interested in learning more about NLP? Have a look at our blog page for articles and insights.